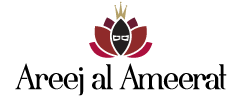 Owned by Ali Mohammed Al Mulla, and it is an exclusive and high-end Arabic perfumes retailer, which has an impressive portfolio of unique and culturally important products.
It has the resources and ambition to become a premier Arabic Perfume House in the UAE and the GCC.
It is a lifestyle enabling the organization, which plans to bring elegant Oudh for women and men through a rapidly growing network of brand boutiques in every prestigious location.
Areej Al Ameerat is one of the big perfume companies in the UAE & the GCC market that works closely with local and regional bodies towards creating a valid, effective and consistent mechanism to provide only the best of the best.
www.areejalameerat.com