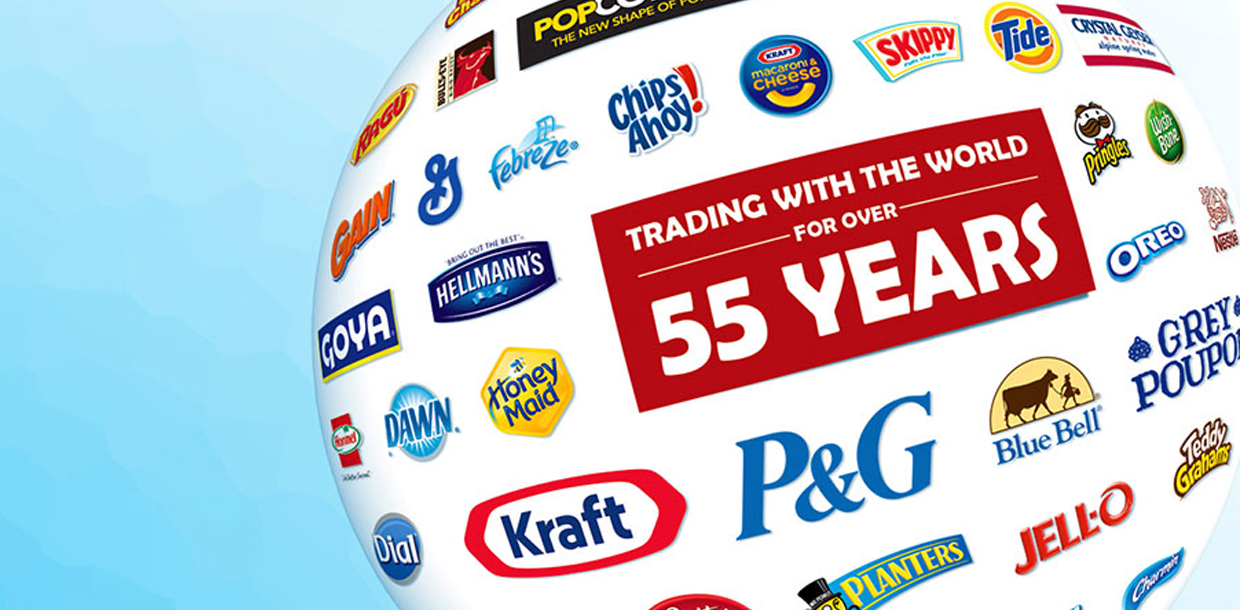 McLane Global
Has been exporting the top American  Brands for more than 50 years. It is the largest independent exporter of Kraft Foods and P&G's extensive product selections.
Other brands include Unilever, Nestle, Con Agra, Jolly  Time, Blue Bell Ice Cream, Ocean Spray and more! The list does not stop here, but it has hundreds of product ranges.
Mix these top brands together with our own brand "Lady  Liberty" and the sky is virtually the limit in supplying the customers with the American Brands and products they want most.
www.mclaneglobal.com